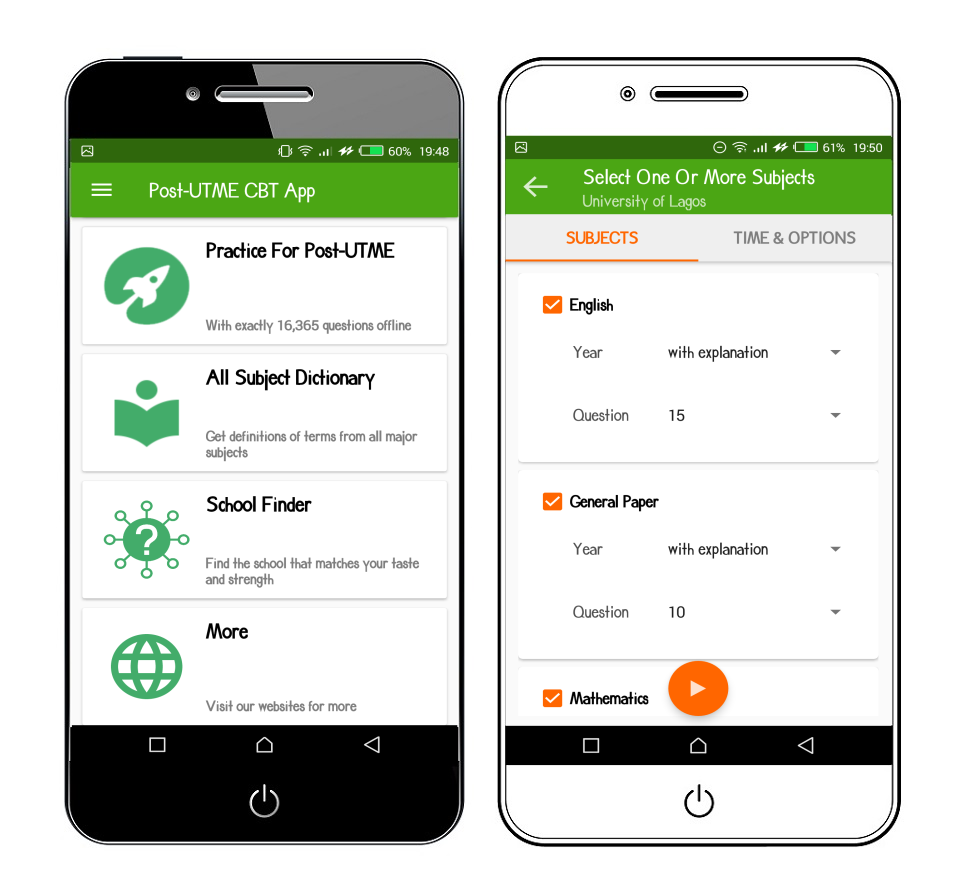 Statistics have shown that most Post UTME candidates fail due to little or no proper preparation using the right materials. Therefore, in a view to avoiding this, Exampulse has decided to help candidates preparing for Post UTME exams of different institutions make their preparation easier with this ultimate mobile application packages Post UTME past questions and answers.
Just in case you have been looking for the best practice material for your upcoming Post UTME exam, we have provided the Post UTME Practice CBT Software and Mobile Application. What does this mean? It means you can start preparing and practising for your exam right on your mobile device without an internet connection.
All you have to do is download the mobile app or PC software, select the institution of your choice, practice complete past questions and study the correctly solved answers. With this, you are just a few centimetres away from your success.
This Post UTME Practice app emulates the real test and put you in something more like your post UTME exam condition. So you have the advantage of getting used to the Post UTME exam format and pattern, mastering your school's Post UTME past questions as they mostly repeat questions and at the same time understand more on topics and subjects.